When you think of kids' educational activities, what comes to mind? Things like learning to read and write, doing math problems, or practising science experiments. But what about things that focus specifically on the natural world? If you're looking for something fun and enriching for your child, consider some of these educational activities: - Painting with natural dyes - Identifying plants and animals from nature - Tracking animal migration using a map or GPS device - Creating nature sculptures out of raw materials.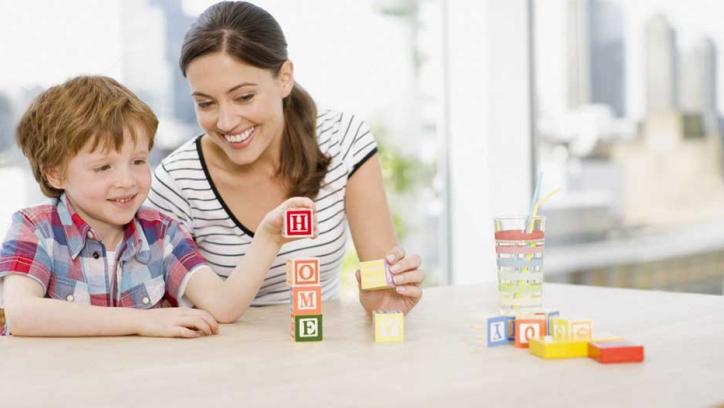 Reading
Reading can be a fun activity for kids of any age. Here are some educational activities that you can do with your child:
1. Read together – Sharing a book with your kid is a beautiful way to bond and provides an outstanding educational opportunity. Share books and discuss what you are reading.
2. Read independently – If your child is fast, encourage them to read more independently. Let them choose their books and see how much they can improve their reading skills.
3. Make reading fun – If your child enjoys reading but struggles with comprehension, try making the experience more fun by including games and challenges. This will help motivate them to keep reading.
Math
Math is essential for any student. Here are some kid-friendly educational activities that will help your child stay ahead in math:
1. Practice math problems together. This can be done by solving simple math problems or more difficult challenges.
2. Play math games online or at home. Plenty of online games require arithmetic skills, like Operation and Hedbanz, and puzzle games, like Tetris and Candy Crush Saga, which can help improve mental calculation skills. Or try out a board game like Monopoly or Clue to keep things fun and competitive!
3. Learn about number theory and geometry. These subjects can be challenging, but they're extremely rewarding if your child masters them. Try tackling concepts like prime numbers or Pi in elementary school Algebra II classes, or take on more advanced topics like non-Euclidean geometry or the quadratic equation later in high school mathematics courses.
4. Practice problem-solving with logic puzzles. These fun challenges have you sifting through a mess of symbols and characters in search of the solution, usually against the clock. They can be great ways to practice critical thinking skills as well!
Science
Some kids' educational activities include learning about different plants and animals, making collages, practising math skills, and creating a model. Kids also enjoy playing games such as chess, checkers, and dominoes.
History
Educational activities for kids can be anything from going to the museum, learning about different cultures, or playing games. Here are some of our favourites: 
1. Play a game with your child where you try to figure out the word before they type it in. They may learn new words and correct their spelling entertainingly.
2. Visit a museum and learn about different artefacts and how they were used in history.
3. Learn about different cultures by visiting their temples or homes.
4. Go on hikes or play outdoors together and explore new things!
Art
Some educational activities particularly suited for kids include making art, learning about different cultures and religions, exploring science and math concepts, playing games, and participating in structured outdoor activities. There is no right way to educate a child, as each child will enjoy different activities. It is essential to find activities that interest the child, is age-appropriate, and provide opportunities for personal development.
Music
In today's world, kids are inundated with educational activities. From screen time to after-school programs, it can be hard to find time for kids that isn't spent in a classroom or at home on the computer. However, there are plenty of ways to keep children entertained and learning without spending a fortune. Here are a few educational activities you can do with your children: 
1. Take them on nature walks. Get out into the fresh air and talk about what you see while hiking or walking around town. Ask your child about the plants and trees they see, and discuss how they function in their ecosystem. Your kid will learn a lot about ecology, geology, and other scientific topics via this fun activity.
2. Go camping! Not only is this an excellent way to get outside and have some fun together, but it's also an excellent opportunity to teach kids about wilderness survival skills like fire building and hunting. You could also make up scavenger hunts or story quests while camping to keep the fun going all night long!
3. Play music together! There's nothing like singing along to oldies songs or creating new melodies with your kids in the car or at home. Playing music helps improve agility, coordination, hand-eye coordination, and more! Plus, it's just plain fun!
4. Take them paint! Painting is another great activity that can be done at home as well as in museums or other public places
Sports
There are many educational activities that kids can enjoy outside of the traditional classroom setting. From playing sports to learning about science and history, these activities can keep children entertained and learning simultaneously. Here are five kid-friendly marks: 
Soccer: The sport of soccer is widely played among kids. It is a team sport that all ages can enjoy and is a great way to improve coordination skills.
Tennis: Tennis is another great sport for kids. It is easy for beginners but challenging enough for more experienced players. It also helps children learn to stay calm under pressure and focus on their game.
Basketball: Basketball is another great sport for kids. It is fast-paced and fun, and it helps children develop hand-eye coordination, agility, and strength.
Hockey: Hockey is another excellent sport for kids. It involves physical activity and teamwork skills, making it a good fit for both beginner and advanced players.
Hobbies
Some kids' educational activities that all can enjoy are art, music, and science. Other favourites include cooking, chess, and reading. It is essential to find activities that interest your child as this will keep them interested in learning and doing. There is no one best approach to parenting; do what works for you and your loved ones.