Children learn about shapes and colors in school before learning the alphabet's numbers or letters. Shapes are important to teach because they help kids compare things, figure out what's the same and different, and put things in order visually.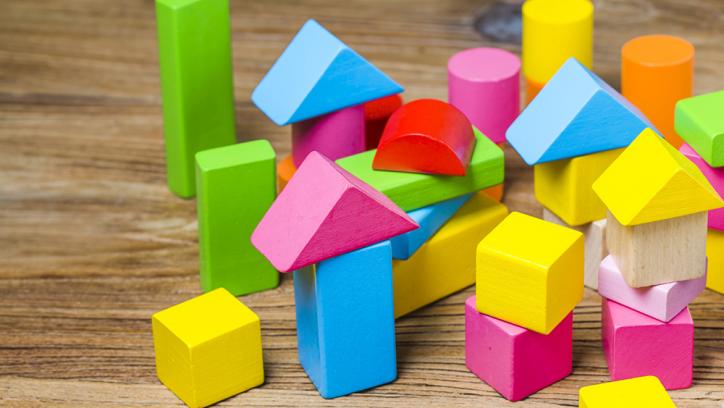 In the first few years of school, learning about shapes is a good way to get ready to learn letters and numbers. It helps a child tell the difference between letters and numbers. Understanding shapes also helps with math, especially geometry, and figuring out what makes sense. Looking for ideas on how to teach toddlers about shapes? 
You and your child will have a lot of fun with shape activities at home if you follow these tips. Treasure these early lessons you're teaching your little one. Have you ever thought about why preschoolers need to learn about shapes? At an early age, children are taught the four basic shapes: circle, square, rectangle, and triangle. 
This helps them get ready for more complicated lessons in the future. These different shapes also help them get better at reading and writing. Also, they lay the groundwork for math lessons and figure out what makes sense. Here are some good shape-friendly hacks and things to do to help the cause.
Use Shape Puzzles
Puzzles are one of the best ways to teach something. You can find simple puzzles that involve shapes both online and in stores. They are smart ways to help toddlers learn about basic shapes. Most of the time, these puzzles are big and brightly colored, making it easy for little kids to hold them and figure out each shape.
Use shapes to draw on paper:
Children love to write with anything they can get their hands on pens, pencils, crayons, etc. If your child likes to draw, you can use that to teach her about shapes. Hold her hand and have her draw a line, which is the simplest shape. Explain what a line is to your child. For example, it links two points. Hold her hands and have her draw various shapes like a square, triangle, and circle over time once she starts drawing lines.
Make shapes with toothpicks:
Children like doing things that let them be creative and use their skills. On a piece of paper, draw the shape of a triangle, square, rectangle, etc. Give your child some toothpicks as well as a tube of glue. Ask him to glue the shape's outline and put the toothpicks on it.
Stick shapes onto paper:
On a piece of paper, draw different geometric shapes. Now, draw an additional group of the same shapes on a separate piece of paper. Give the second sheet, some crayons, and scissors to your child. Ask her to color a shape first, and you can help her cut it out. Then, tell her to put it where it is on the first sheet.
Use cookie-cutter shapes:
Give your child a package of kinetic sand. Ask him to disperse it on a large tray and use his palms to make the surface even. Now give him different-shaped cookie cutters. Ask him to take one cookie cutter at a time, say out loud what shape it is, and then press it into the sand. Your child could also spread some sand out on a tray and then use his fingers to make shapes in the sand.
Hopscotch:
Draw different shapes and cut them out on large sheets of chart paper. Now, use glue tape to stick these shapes to the floor. Say the name of a shape out loud and tell your child to run to that shape and stand on it. To start making the game more fun, you can say the names quickly, one after the other. You can also make the shapes on the ground of your house with chalk instead of chart paper.
Build shapes with tangrams:
A tangram is a Chinese puzzle of seven geometric shapes: one square, five triangles, and one parallelogram. You can put these pieces together to make different shapes. Your child can make different shapes by putting the pieces together.
Get books:
Children love to look through a book's pages and see what it's about. So, get your child some slit-and-slot books, books with pictures of different shapes, and worksheets.
Go for a walk:
Every day, you should take your child for a walk. And as you walk together, show him different things and ask what shapes they remind him of. Shapes help in school, but they also help with things like reorganizing the house, making designs, thinking about space, etc. So, go ahead and teach your child about shapes right away. Building a strong foundation when your child is young will help him or her learn faster and better.