It is every parent's wish that their children have a happy and fulfilling life. But what do we do to make them happy? Chances are, we try to do the same things that make us happy as children. But what if those things don't make our kids happy? It's time to rethink our parenting strategy. This blog post will explore what activities make children happy and how you can incorporate them into your family life.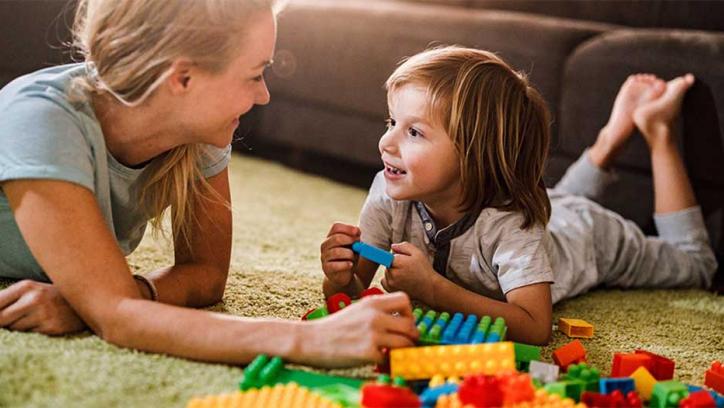 See animals up close.
For many families, taking their children to see live animals in a zoo or animal park is a must-do during visits to tourist attractions. But what are some other activities that make kids happy? The CDC found that children who were moderately active as toddlers were less likely to have behavioural difficulties and more likely to be physically active as adults.
For a study published in "The Journal of Positive Behavior Interventions," researchers surveyed and analyzed the behaviour of more than a thousand kids aged 3 to 5. Researchers found that those who participated in moderate physical activity had better social skills, were less aggressive, and had better communication skills. Physically active children also tended to have higher self-esteem.
According to the CDC report, kids aged 2-5 spend an average of just over two hours per day playing outside. If your child loves going on walks but doesn't get enough time outside each day, consider scheduling some indoor playtime too. Activities like climbing trees or playing tag can help burn off energy while spending time together and help your child develop critical social skills.
Dress up and see people in disguise.
There are so many things that children can do to make themselves happy. One of the simplest is dressing up and seeing people in disguises. This can be an excellent way for children to have fun and learn about different cultures. It can also help them to socialize with others.
Go to the beach
Spending a day at the beach is the quintessential summer activity. Whether you and your family enjoy swimming, sunning on the sand, or simply exploring the shoreline, plenty of activities will keep you happy. Here are five favourite beach activities for children:
1) Swimming is one of the most popular beach activities because it's safe, fun, and easy to do with just about any group size. If you have young kids, pack plenty of sunscreens and water toys so they can stay entertained while you relax in the sun.
2) Playing in the waves: If your child loves playing in shallow water, head to a nearby coast or beach where the waves are high enough for them to splash around. Make sure they wear wading shoes if they want to get in too deep; even short waves can quickly knock little ones over.
3) Dragging a tube down the shore: Tubes make great lawn toys and provide hours of entertainment for kids of all ages. Try filling it with water from the ocean and watching them try to get it all back up again!
4) Collecting shells: Shell collecting is a classic activity that can be done anywhere there are beaches or seaside cliffs, even indoors, if there's enough light. Let your child pick up as many shells as they can before returning them to their spot – this will keep them occupied
Playing in the water
Playing in the water is a great way to keep children happy and engaged. Many fun activities can be done in the water, such as floating, swimming, and playing in the waves. 
If you are looking for something more active, try diving or snorkelling. These activities provide a sense of adventure and allow children to see some fantastic creatures underwater. You can also try fishing or boating if you have a boat or swimmer. If your child is older, they may enjoy playing beach volleyball or basketball on the sand.
Eat sweets!
Studies have shown that children who engage in activities that make them happy tend to be more resilient and more comfortable. Here are five fun activities that will keep your little ones happy:
1) Play with Barbies or other dolls.
2) Make homemade cookies, cakes, or pies.
3) Draw with crayons or markers on paper.
4) Go for walks or bike rides.
5) Play video games or watch cartoons together.