It's no secret that raising kids can be a challenging task. Getting them all geared up for school or work can be challenging between homework, extracurricular activities, and social lives. And when it comes to getting your children to buckle down and study, you may have just hit a wall. Fortunately, there are plenty of ways to motivate your kids without resorting to bribery or threats. This article will discuss several time-tested techniques that have been shown to reduce anxiety and encourage your youngster to study. Armed with this information, you can raise a successful student without breaking the bank.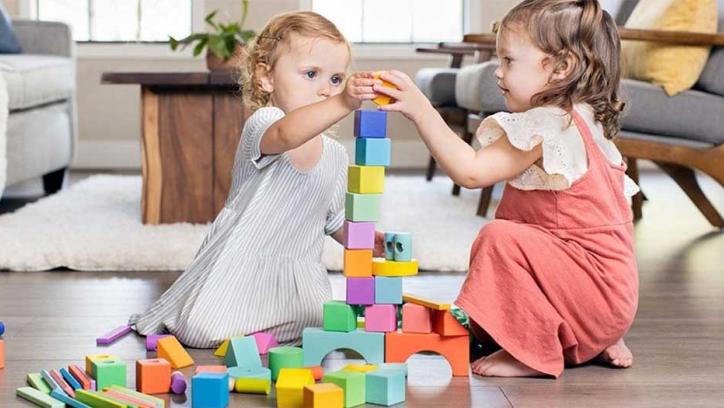 Set up a routine
Parents often struggle to motivate their children to get ready for school. One popular strategy is to set up a routine. This involves setting specific times for getting dressed, brushing teeth, and leaving the house. This allows the child a sense of predictability which can help them get organized and motivated.
Plan ahead
Developing a practical approach to encouraging one's children to get ready for school is one of the most challenging tasks parents confront. There are a few different approaches that work well for other families. 
Planning Ahead
One approach is to have a plan in place before school starts. This can help your child understand what they need to do and make it easier for them to stay on track. For example, create a daily or weekly schedule and list all the assignments that need to be completed. Ensure your child has all the necessary tools, such as books, flashcards, calculators, and transportation information. If possible, have them set up their desk and storage area in their room, so everything is at their fingertips when they wake up in the morning. 
Reward System
Another option is to use a reward system. This can be done either individually or as part of a group setting. For example, give your child a point whenever they complete an assignment or homework task. Once they reach a certain number of issues, they can go out with friends or take advantage of other fun activities planned for the day. Setting realistic goals and ensuring rewards are given frequently enough so your child stays motivated but not too often that it becomes addictive! 
Parental Involvement
Finally, parental involvement can be essential when trying to motivate children. As parents, we know how important it is for our kids.
The dreaded alarm clock
There's no doubting the power of an alarm clock to rouse a sleepy sleeper, but for some parents, it can be their worst enemy. Alarm clocks have significantly decreased student performance in classes and workplace productivity. To motivate your kids to get ready for school or work, try some of these techniques: 
1) Set realistic expectations. If you want them up by 7 am, set the alarm to wake them up at 6 am. This way, they know what is expected of them and will be more likely to get out of bed on time. 
2) Use a gradual alarm clock. Many adults don't wake up fully until the very early hours of the morning, so try waking your child gradually with a gradual alarm instead of an abrupt one. For example, the alarm goes off every 20 minutes instead of all at once. This will give them time to adjust and get used to the sound before it wakes them up completely. 
3) Alter the environment around the alarm clock. If your daughter hates getting her picture taken before she goes off to school, try setting her alarm next to her mirror, so she has something else to focus on as she gets ready for school. Changing the environment around the alarm clock can help children associate getting ready with positive feelings rather than feeling rushed or stressed out.
Keep breakfast simple
Many parents struggle to get their kids out of bed on time in the morning. It can be hard to motivate them when so many other things are vying for their attention. Here are some tips to help get your children up and moving:
• Set a good example – If you are not getting out of bed on time, your children will likely not follow suit. Make sure you are getting up and dressed promptly.
• Hold them accountable – If you set a good example, but they do not see results, hold them responsible by selecting a specific goal for themselves. This can be anything from getting up at 6 am daily to making breakfast before school.
• Avoid nagging – If nagging does not work, try another strategy, such as rewarding them with praise or privileges when they meet their goal. This will help to keep them motivated and encourage them to keep trying.
The clothes dilemma
There's no getting around it: getting your kids ready for school each day can be a hassle. But with some creativity, you can make the process easier - and even FUN! Here are some tips for motivating your kids to get dressed each morning:
1. Set a positive example.
If you're not dressing appropriately for the weather, your kids will likely mimic your behaviour. Please ensure you're comfortable in whatever you wear so your children see you as someone they can emulate.
2. Start small.
If your child is resistant to getting dressed, ask them to wear a shirt and pants. This will help them understand that getting dressed is something they need to do independently.
3. Reward good behaviour with treats or privileges.
Many parents find it helpful to offer snacks or extra time on the computer as incentives for getting their children dressed in the morning. This way, they know that behaving responsibly will result in something positive happening instead of dealing with punishment later on!
4. Be consistent but flexible.
While setting boundaries and maintaining rules is essential, be flexible about enforcing them daily. If your child breaks one rule but follows another one without protest, let them off the hook - but make sure they know there will be consequences if they break the rules again in the future!
Ban the TV and computer
Kids today are hooked on technology. For some, it is the only thing that keeps them entertained. Unfortunately, this dependency can severely affect their school and future success. To prepare your kids for school and life, you must try to break their reliance on technology. Here are a few tips: 
1. Ban the TV and computer from your child's bedroom at night. If they can't get enough entertainment during the daytime, let them watch educational programming during the evening hours. This will help them develop better habits and learn better skills while avoiding destructive TV-watching habits.
2. Encourage your child to spend time outside instead of inside playing video games or using their computer screens all day long. Get them involved in sports, creative activities such as painting or sculpting, or simply spending time with family and friends. These activities will give your children a sense of achievement, motivating them to work hard in school.
3. Create rules regarding what type of technology your child is allowed to use while at home. For example, it will enable them to use laptops but not smartphones or tablets because these devices can be used for more than just playing games or looking online. Make sure you enforce these rules so that your child learns how to navigate healthy digital boundaries without having stress brought on by restricting access to certain technologies
Create a reward system.
Reward systems are a great way to motivate kids when it comes to getting ready for school or doing chores. Developing a system of incentives may be done in various ways; choose one that best suits your family's needs. Additional prizes may be tried over time to discover which ones your children like the most.
Some common ideas for rewards include:
1. Money - Kids love getting money as a reward, which can be used in many ways. You could give them a set amount of cash every day or week or let them choose their rewards.
2. Prizes - Most kids love prizes, so this can be a great way to motivate them. You could offer a prize for each chore done or for completing a homework assignment. This can be especially fun if you have some related hobbies your child is interested in, like playing video games or going shopping.
3. Acts of Service - Another popular option with kids is allowing them to do something special for you as a reward. This could range from making lunch for the family one day to take the dog for a walk. It's essential to ensure these acts of service are meaningful to your child and that they feel like they're helping out rather than just getting something they want in return.